Cultured Stone – Ledgestone – Barn Beam Mantle
Cultured stone ledgestone.
Custom finished barn beam mantle.
Custom cut and finished stone hearth.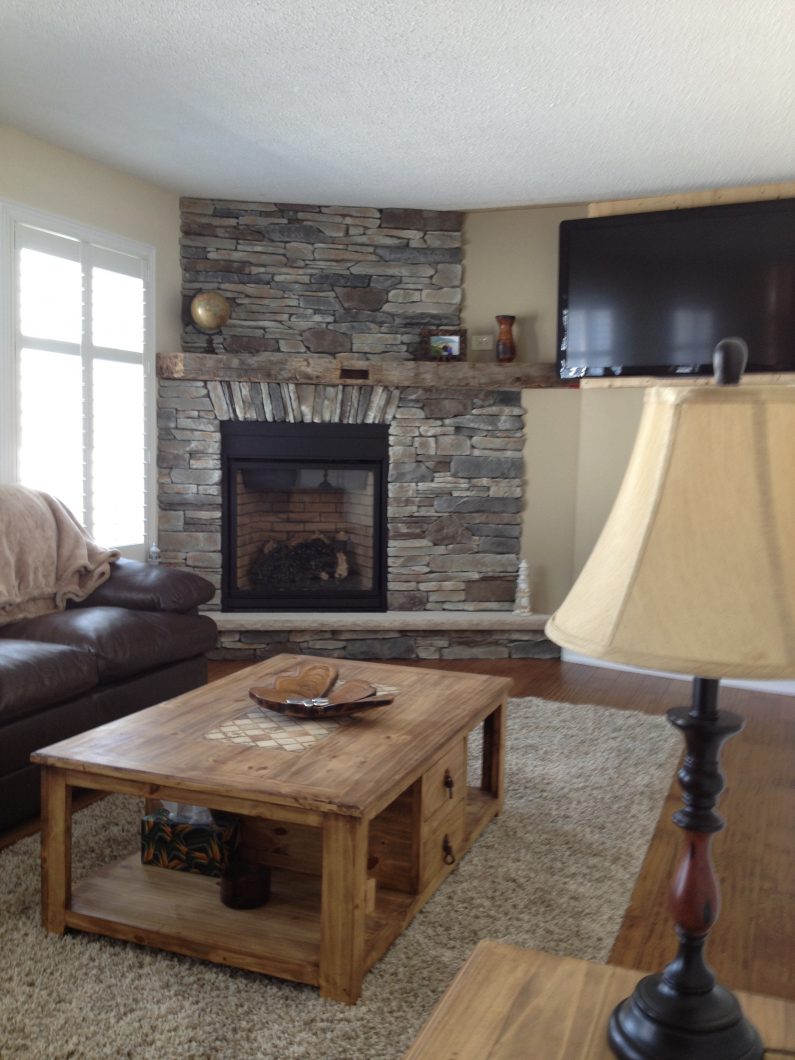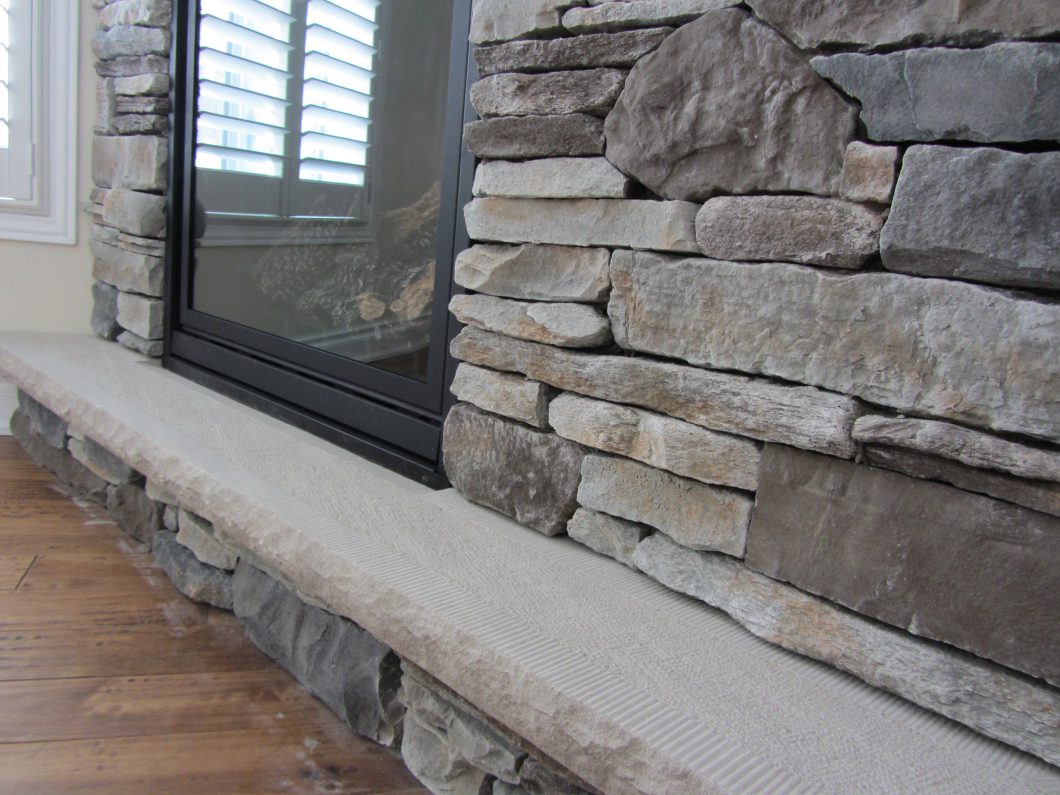 The hearth was finished with a variety of chisels to create different textures.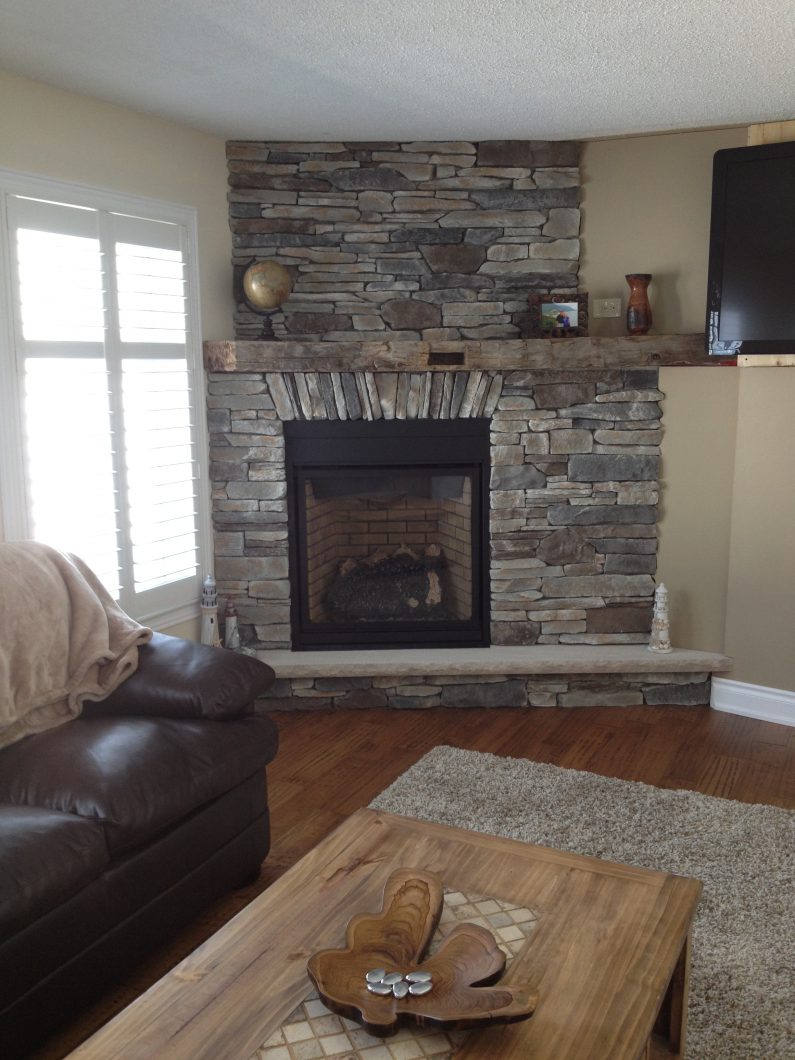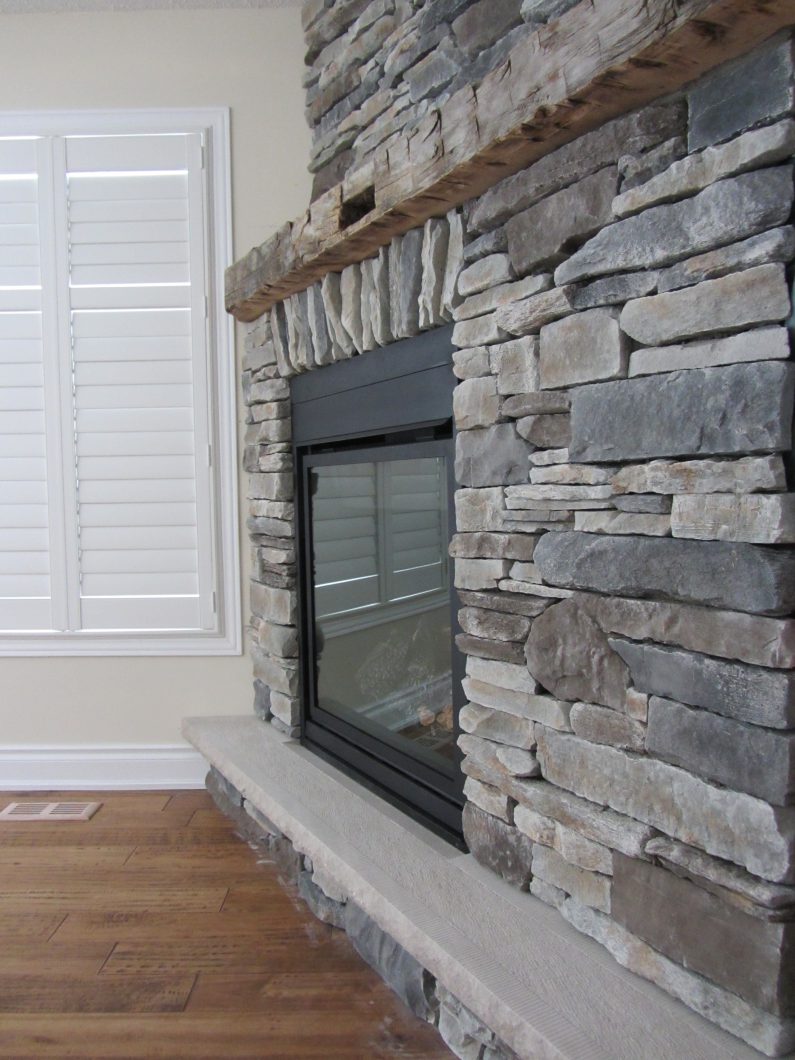 The freshly sawn edges of the beam mantle were antiqued to match the appearance of the original surfaces.